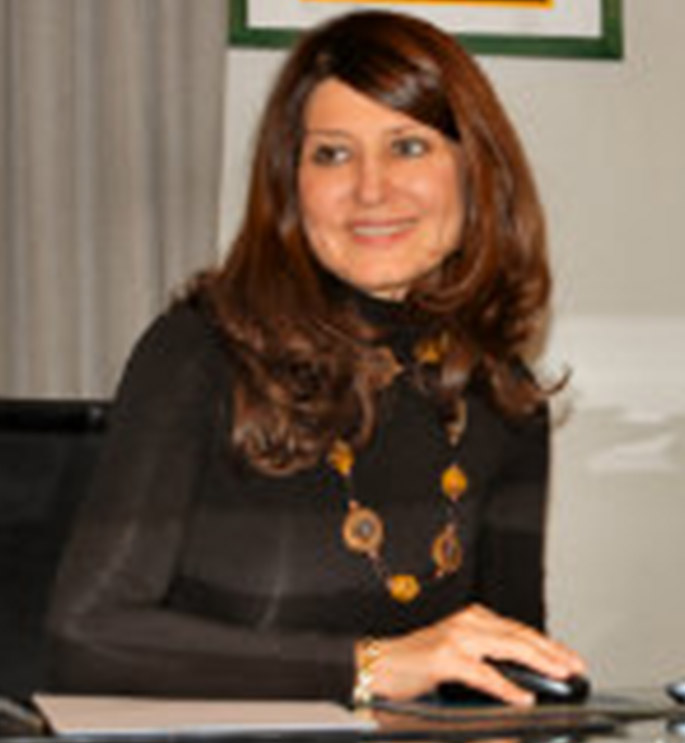 Dr.ssa Shohreh Soltani
---
Dermatology e Aesthetic Medicine
Educational
Graduated in Medicine at the University of Milan in the academic year 1992/1993 with a vote of 110 cum laude. At the University of Turin, in the academic year 1997/1998, she specialized in Dermatology and Venereology and then the Master's Level II, in DERMOSURGERY at the University of Siena.
From 1999 to 2009 Medical Director at the 1st level of service ONCOLOGY DERMOSURGERY Ospedale San Lazzaro – AOU S. Giovanni Battista of Turin
Achievement of numerous certificates of aesthetic medicine in Italy and abroad DERMOSURGERY
Speaker at various National and International Congress of Dermatology and Cosmetic Medicine
Member of several important scientific societies of the sector (as SIDEV, SIDC, ADOI, SIES …)
three-year postgraduate diploma course in homeopathy, and homotoxicology integrated discipline.
Titles of some papers and publications
Sentinel lymphnode dissection in stage I/II melanoma patients: surgical managemente and clinical follow-up study.(Giuseppe Macripò, Pietro Quaglino, Virginia Caliendo, Anna Maria Ronco, Shohreh Soltani, Elena Giacone, Stefano Pau, Maria Teresa Fierro , Maria Grazia Bernengo)Published in Melanoma Research, Volume 14, Number 2, April 2004.Presented at the Third Research Meeting on Melanoma, European Institute of Oncology, May 2003
Epithelioma of the nasal pyramid: reconstructive issues (V.Caliendo, A.M. Ronco, S.Soltani, S.Pau, E. Giacone, G. Macripò) Presented at the XIX National Congress S.I.D.C.O. April 2004.
Dermatological oncological surgery in day surgery (A.M.Ronco, V.Caliendo, G.Macripò, S.Soltani, E.Giacone, S.Pau, M.Illengo.) Presented at the XIX National Congress S.I.D.C.O. April 2004.
A case of cutaneous localization of lung cancer (V.Caliendo, A. Ronco, S.Soltani, E.Giacone, S.Pau, C.Tomasini, V.Dongiovanni,G,Macripò) Presented at the XVIII Congress S.I.D.C.O. April 2003
Cutaneous metastases from lung cancer (V.Caliendo, A.Ronco, S.Soltani, E.Giacone, S.Pau, G.Macinò) Presentato al XVIII congresso S.I.D.C.O. Aprile 2003
Use of skin expanders in Dermosurgery (V.Caliendo, A.M.Ronco,S.Soltani, E.Giacone, S.Pau, G.Macripò)
Sentinel LN biopsy in melanoma of the cranial cephalic district (G.Macripò, A.M.Ronco, V.Caliendo, S.Soltani, E.Giacone, S.Pau)